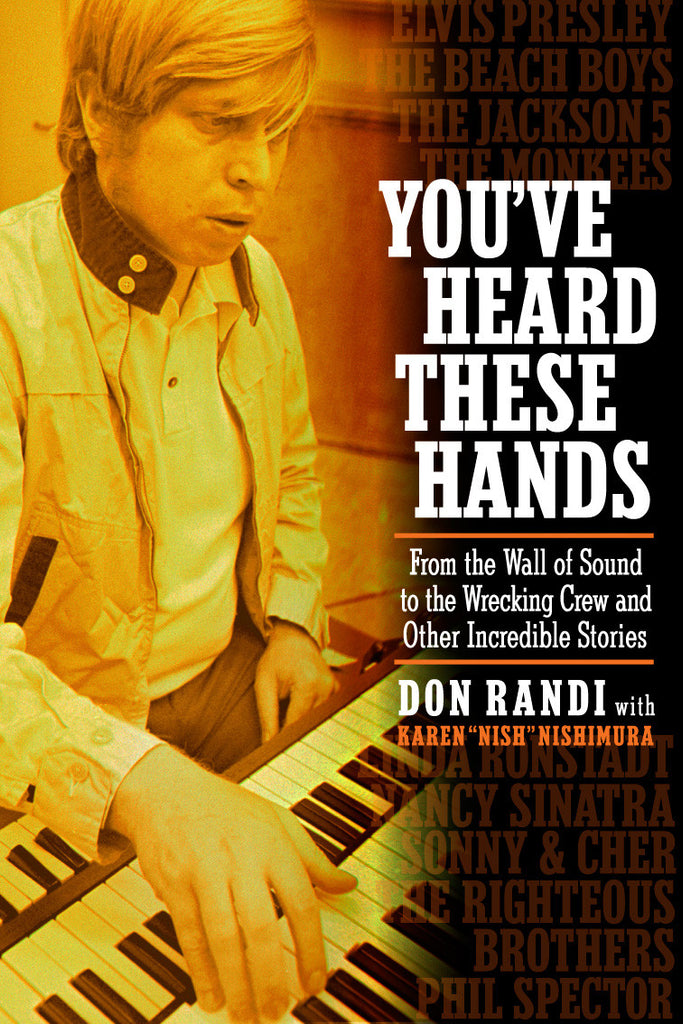 "You've Heard These Hands" by Don Randi-Pre-order for Release on September 15, 2015
You've Heard These Hands:
From the Wall of Sound to the Wrecking Crew and Other Incredible Stories
 As a keyboard musician, composer, arranger, music director, and record producer, Don Randi has thrilled music lovers for years, even if they weren't aware of it...until now. He played keyboards on over a thousand popular recordings and was a member of the remarkable "Wrecking Crew" of studio musicians during the explosive pop music era of the 1960s and early 1970s. Nancy Sinatra, the Beach Boys, the Jackson 5,
Elvis Presley, Sammy Davis Jr., Neil Diamond, and Linda Ronstadt are among the many music greats Randi has worked with and writes about
in You've Heard These Hands .For many years, only music industry insiders, close friends, and jazz fans who visit Randi's nightclub, the Baked Potato, have heard him tell some of the amazing, heartf elt, and hilarious personal stories in this collection.Now everyone can discover the in-studio, behind-the -scenes, and on-tour tales from the man whose hands we've heard playing on our favorite hit tunes.You've Heard These Hands will capture the attention and emotion of its readers, who won't be able to resist sharing Randi's stories with their friends.