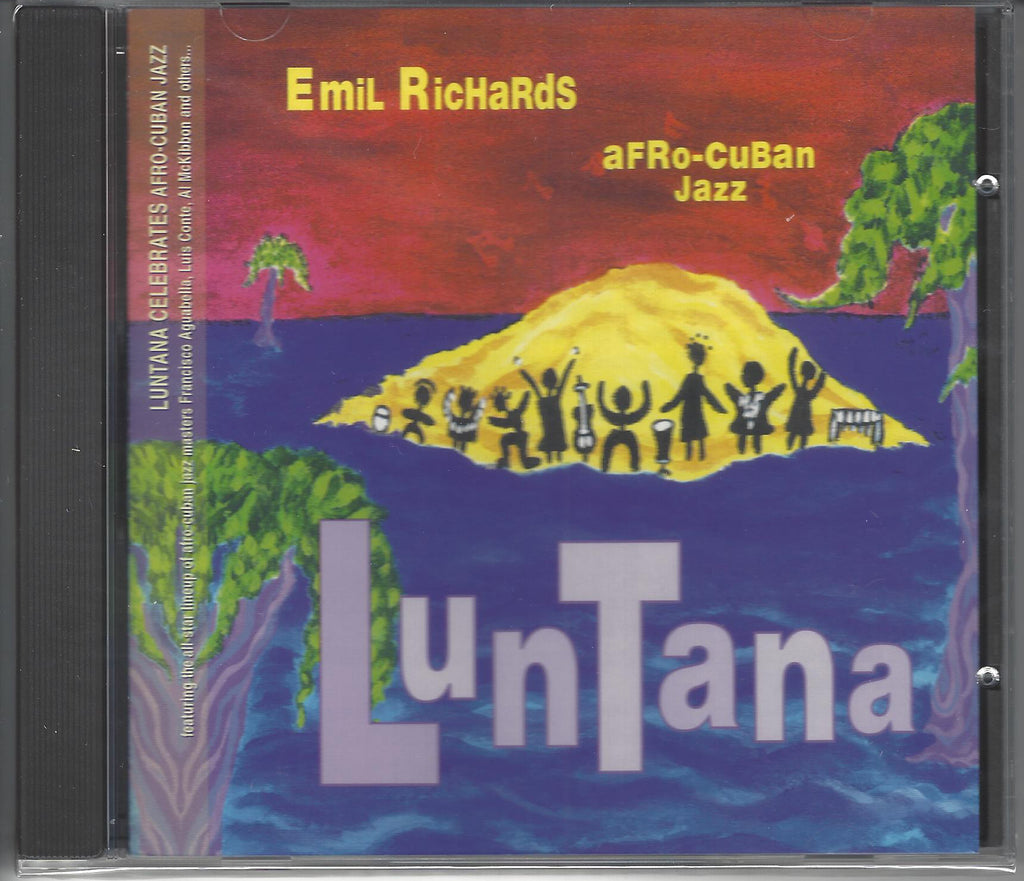 LunTana ~Emil Richards
Master percussionist and vibraphonist 
Emil Richards
 has been on a countless number of studio sessions but has recorded relatively little through the years as a leader. On this highly appealing album 
Richards
 (mostly on marimba and vibes) performs an infectious variety of Latin-jazz. Most unusual about the set is that no horns are included. 
Richards
 is generally in the lead, utilizing either 
Michael Lang
 or 
Dave Mackay
 on piano, 
Al McKibbon
 or 
Chuck Domanico
 on bass, drummer 
Joe Porcaro
and percussionists 
Luis Conte
, 
Francisco Aguabella
 and 
Efrain Toro
. Highlights include "Well I Didn't" (based on "Well You Needn't"), "Butter Jug Waltz" (featuring 
Richards
 on the percussive "rattle mallets"), 
Freddie Hubbard's
 "Little Sunflower" and "Night in Tunisia." This is a very likable set of high-quality Latin-jazz.