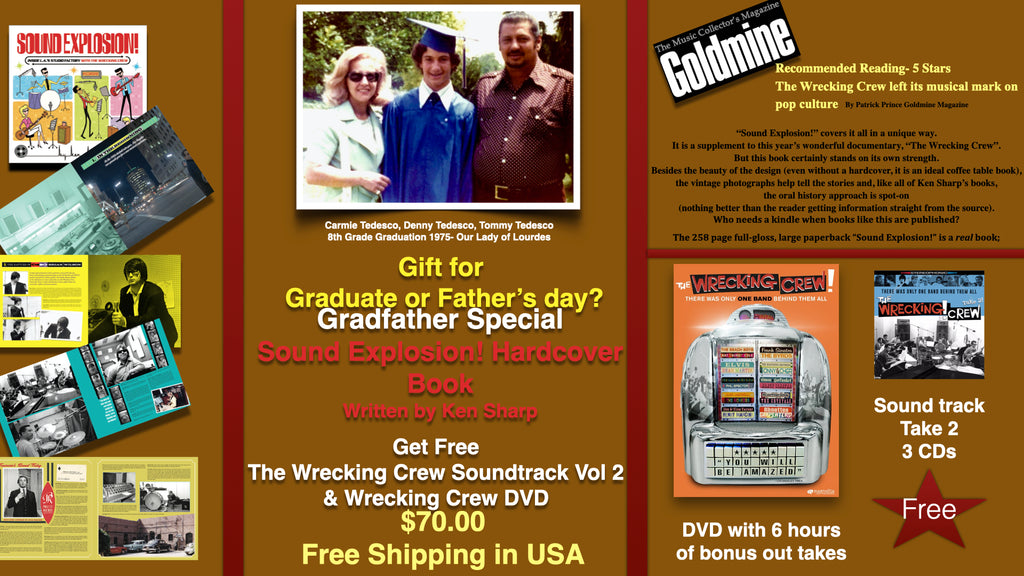 Grad/Father Day Special 2022
Happy Father's Day and Congratulations to the 2022 Grads. 
YOU SURVIVED!

Gradfather Special
Sound Explosion! Hardcover Book
Written by Ken Sharp 
Wrecking Crew DVD with 6 hours of Bonus material 
Wrecking Crew Sound Track CD with 3 CDs filled with hits and original recordings of Wrecking Crew members.