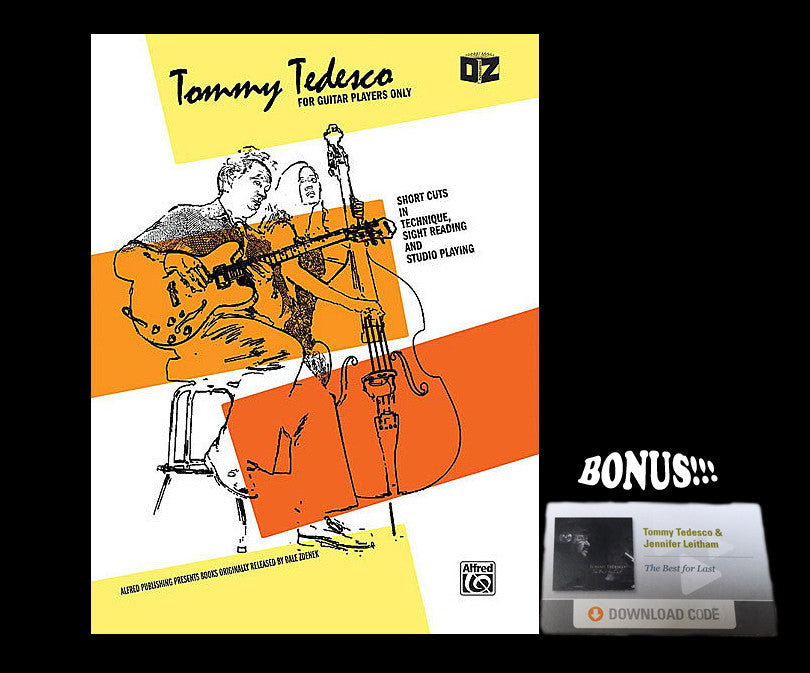 For Guitar Players Only by Tommy Tedesco
TODAY'S SPECIAL:
Buy Tommy Tedesco's "For Guitar Players Only" and receive a free Digital Download of Tommy Tedesco's last recording, "Best For Last" that features Jennifer Leitham and three tracks that feature the band that includes; Vinny Colaiuta on Drums, Frank Marocco on Accordion, Vince Trombeta on Sax, Bobby Zimmitti on percussion.
For Guitar Players Only is one of the most unique books ever written for guitar. Legendary studio guitarist Tommy Tedesco shares his personal hints and exercises for improving picking technique and sight reading abilities, while offering countless other inside tips that will further your guitar career. The book includes actual parts that have been recorded for movies, television, albums, and commercials. Tedesco, and the story of his legendary studio sessions, has been featured in screenings around the country in the critically acclaimed film, The Wrecking Crew. See the film, buy the book, and learn the lessons from a true legend!